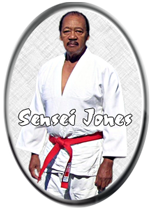 This memorial was written by family members. (photo gallery below)
Born on November 13, 1936, Jesse was raised in Big Sandy, Texas. At 16, he "fibbed" about his age to enter the Marines early. He served in the United States Marine Corps. (USMC) from 1952 - 1973. During his 21 + years of service, he served in the Korean War and the Vietnam War where he earned two Purple Hearts.
In 1970, he met Joan Seidel who was working at a military supply store in Philadelphia, PA. Shortly after interracial marriages were recognized and legalized, the two married in 1972. Jesse ended his 21 years of Marine service in 1973 and they settled in San Diego. In 1973, their first daughter Andrea Lee was born. (Lee is the name of the man who introduced Jesse and Joan in Philadelphia). A few years later, their second daughter Nicole Suzanne was born.
Jesse always had a love for fitness, eating right and working out. While in the service, he competed in bodybuilding competitions and was the U.S. Armed Forces Mr. Hawaii in 1959. Jesse loved the gym and up until his passing, he continued to work out six days a week.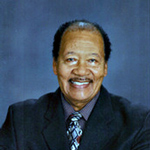 Jesse's second love (after his family) was judo. He was introduced to the sport in the Marines. Much of his personal training was influenced by his assignments during his career as a US Marine hand-to-hand combat training specialist and his travels to various Asian countries. In 1967, he started his own club called, Unidos Judo Clubs. Up until his passing, he taught three times a week. He became a national figure in judo. He served as president of the United States Judo Association (USJA) and rescued the organization from the brink of failure. He was also a Technical Advisor in the US Olympics in 1984 in Los Angeles and 1996 in Atlanta. In 2005, he earned one of the highest ranking belts in judo-Kudan. Some of his distinguished awards are: CA State Games Sport Director of the Year, USJA Lifetime Achievement Award, USJA Coach of the Year Award, PSJA Ambassador of Judo Award, Masters Hall of Fame-Platinum Lifetime Achievement Award, Academy of Masters-Instructor of the Year, Masters Hall of Fame-Continuing Leadership in the Martial Arts Award, Masters Hall of Fame-Inductee for Outstanding Contributions to the Martial Arts. He was also awarded Honorary Sheriff of San Diego and Honorary Sheriff of New Orleans for his contributions to self-defense training. Over his 54 years in martial arts, he has trained thousands of students.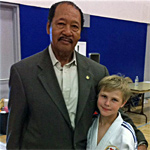 Jesse received his Masters from San Diego State in Business Administration. Jesse's professional life was mostly spent in the insurance, banking, and financial services industries. He had a successful career at Central Federal Savings, EF Hutton, and eventually started his own financial services business in the late 1980's.
Jesse also found time to serve his community. He served on the Kiwanis Club as President, and Tierrasanta Lutheran Church President. Up until his passing, he was serving on the board of the Pacific Marine Credit Union, Trinity Lutheran Church Board and was a volunteer at the Marine Corps Recruit Depot (MCRD) Retired Services Office.
He was a proud husband, father, and grandfather. He is preceded in death by his wife of 38 years Joan, mother Hattie Chalk, and father Truman Jones.
Jesse's family members invite you to donate to: Jesse Jones Youth Judo Memorial Fund
This memorial is brought to you by: Murrieta Valley Funeral Home